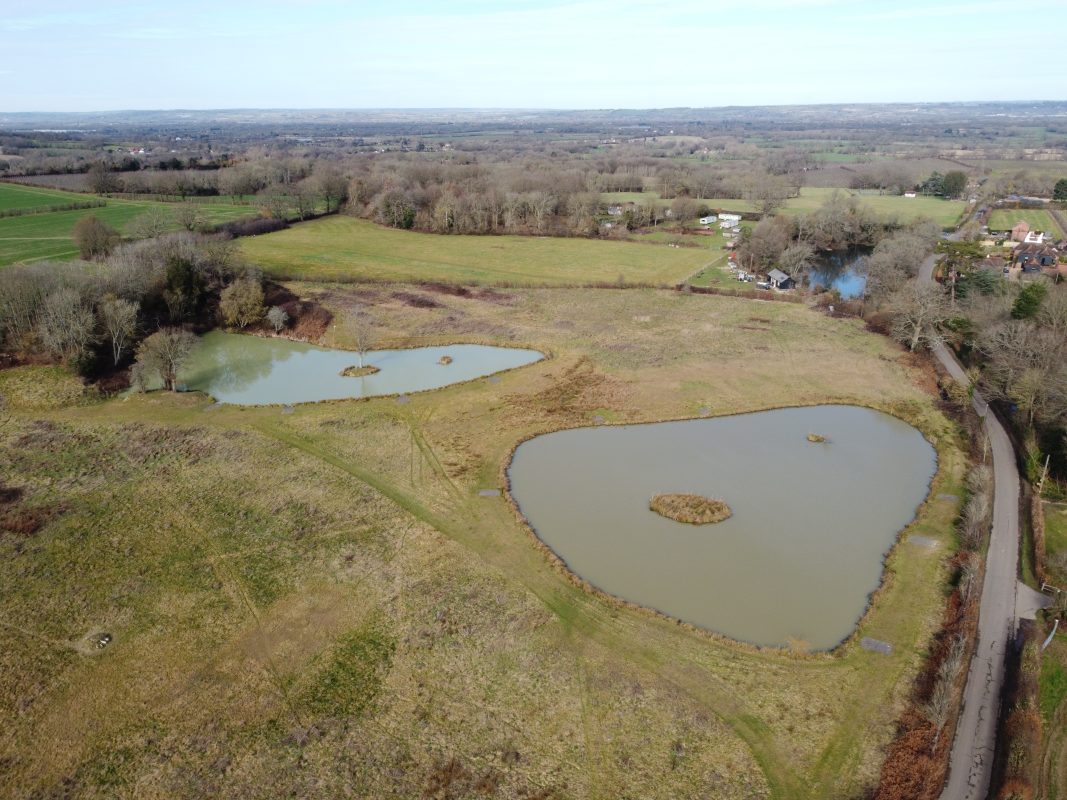 Horsmonden fishing lakes run by Orchard Place Farm
Specimen Carp and Catfish Lakes
You need to book with us on 01892 838576 and come to the office first to get your ticket and we will give you directions on how to get there. The lakes are approximately 8 minutes by car from the tackle shop.
Top Lake
Has 5 swims, 3 islands. The lake is next to a beautiful wood, very picturesque and quiet.
There is an oak tree on one of the islands and several lily pads, one of the islands is just under the water level which has lily pads over the top. The depths range from 5ft to 9ft.
This lake is popular with exclusive whole lake bookings as it only holds 5 anglers.
Key Facts
Features: 3 islands
Swims: 5
Stock: carp up to 38lb+ 35 catfish up to 75lb+
Bottom Lake
Has 6 swims, 3 on each side of the lake. 2 Islands which are planted with reeds and several species of trees which are starting to grow nicely.
There are several hawks and buzzards, kingfishers and lots of other wildlife on the complex.
There is a car park with a fishermen's mess and fully functional toilet, wash basin etc on site.
Key Facts
Features: 2 islands
Swims: 6
Stock: 110 carp up to 37lb+ 39 catfish up to 58lb+